Do the following to log a defect from Awetest into HP ALM:
1. Make sure you have connected and setup HP ALM within Awetest (http://3qilabs.com/awetest-hp-alm-rest-api-integration/#gettingstarted)
2. Go to the Reports section of Awetest after running a job
3. Alongside any defects or errors you will see a bug icon, click on that icon and your HP-ALM Defect logging form will pop-up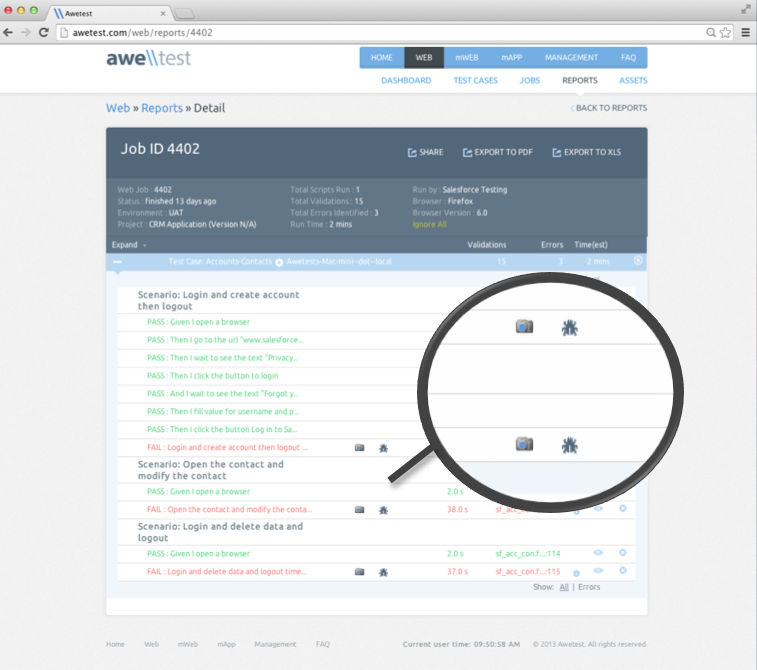 4. Enter the Summary Title and severity of the defect, then submit. All other meta data is pre-populated
5.Go to HP ALM and refresh your defects module, you will see your defect logged with all of the data and the defect report can be modified from here after the fact.